Ride the Cog 4 ALS - 2nd Annual ALS Fundraiser - May 16, 2015
The Cog Ride will be held in Hayden, CO on May 16th, 2015.
Race options: 26 mile road ride, Gravel Grinder and a 5 mile downtown fun run.
**** The Gravel Grinder route map and elevation can be seen in the photo album at the bottom of the page****
Pre-day registration cost: $30.00
Day of registration cost: $35.00
Registration starts at 10:00am at the Wild Goose Coffee at the Hayden Granary (198 E. Lincoln Ave., Hayden, CO 81639). The ride will start at 11:00am.
After party at the Hiway Bar (136 E Jefferson St, Hayden, CO 81639) from 12:30-5:00pm.
Live music by the Hanley Geppert Band & Sand Rock Sound.
Tasty food, Butcher Knife beer! Bike swap!
Register on this site and also RSVP on our Facebook event: https://www.facebook.com/events/1385523345
There are 3 places we recommend staying at if you are participating in the Cog Ride: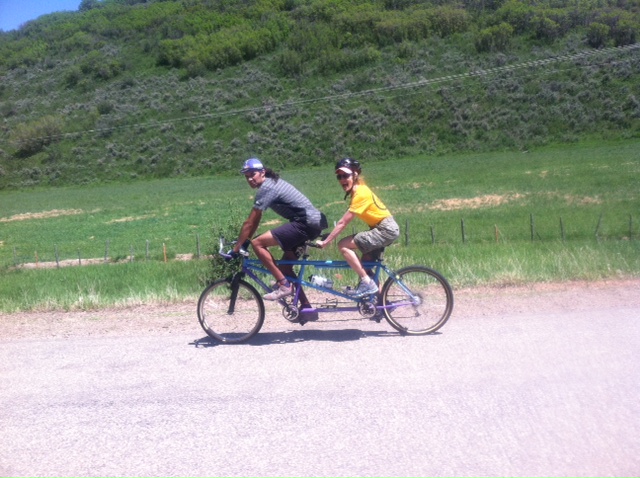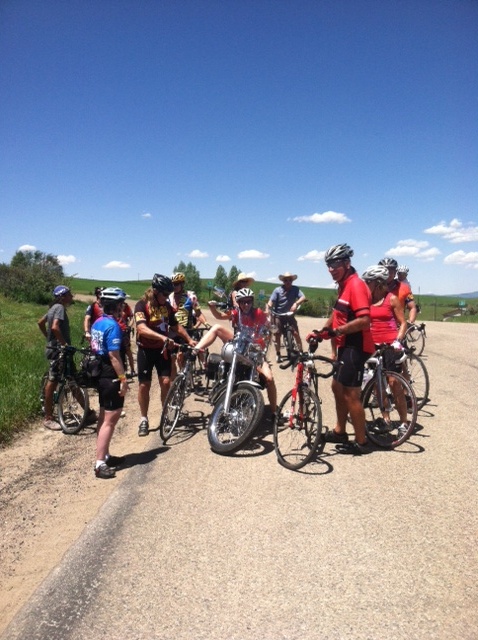 This event is organized by Wes Dearborn and Diane Heavey.
What is ALS (aka Lou Gehrig's disease)? ALS is a progressive neurodegenerative disease that attacks motor neurons in the brain and spinal cord. People with ALS lose the ability to stand, walk, or use their hands and arms. In the later stages of the disease, individuals have difficulty breathing as the muscles of their respiratory system weaken. On average, people with ALS die from respiratory failure within 30 months from the onset of symptoms. There are 30,000 people living with ALS in the United States and more than 350,000 worldwide. There is no effective treatment or cure. Diane Heavey's father, Lenny, died nine years ago of ALS and she works as a CNA with local ALS patients. It has fueled her passion for finding a cure.
Proceeds this year will go to the ALS Therapy Development Institute (ALS TDI), the world's most advanced research center focused exclusively on solving the ALS crisis. It is a 501(c)3 nonprofit organization and the only independent ALS organization that both raises its own funds and directs its own research. Because they run research studies on all facets of ALS, their findings can be applied to many other neurodegenerative disorders such as Alzheimer's and Parkinson's. Finding a cure for one could be a breakthrough for other fields. For more information, go to http://www.als.net/
Thanks for your support.
Diane and Wes