Ragnar for Research
Hosted by the ALS Therapy Development Institute (ALS TDI), Ragnar for Research is part of Ragnar, the largest overnight relay series in the nation. Through Ragnar for Research, teams of eight run a combined 120 miles (roughly 15 miles per runner) through some of the most scenic locations in the country. They cheer, celebrate, wear crazy costumes, and conquer challenges together in this epic three day, two night adventure.
In addition to being an unforgettable experience, each Ragnar for Research raises vital funds to benefit ALS research at ALS TDI.
2021 Ragnar for Research Locations
Here is a list of our currently planned 2021 Ragnar for Research events. Interested in running in another location? View the list of 2021 races on the Ragnar Relay site to learn about existing trail locations.

Ragnar New Jersey Trail
Team Kick-off: October 1, 2021
Race: October 2-3, 2021

Ragnar Texas Trail
Team Kick-off: October 14, 2021
Race: October 15-16, 2021
How is the Event Organized?
Here is some general information about how Ragnar for Research events are organized.
Ragnar for Research events can be held at one of the many Ragnar relay trails across the country.
Each Ragnar for Research team will consist of eight runners.
Teams will run a combined total of roughly 120 miles (15 miles per runner) over the course of two days.
Teams will camp out for two nights at Ragnar Trail Glamping sites set up along the Ragnar trail.
Races will be held from Friday to Saturday. Participants will arrive on Thursday for camping and pre-race dinner.
Registration is $175 per runner and each runner will be asked to raise a total of $1,875 (this includes $175 registration cost)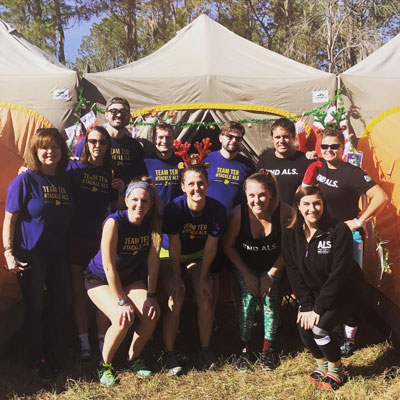 Registration cost: $175/runner
Fundraising goal: $1,875/runner, includes registration cost ($15,000/team)
What's Included with Registration?
Run training program
One-on-one fundraising help
The full Ragnar Trail Glamping experience with campsite and tents for eight
Pre-race carb loading dinner
All the snacks, drinks, tools, tips, and encouragement you need to get you to the finish line!
On-site staff support all weekend
Interested in Running?
ALS TDI would love to work with you to setup a 2021 Ragnar for Research event! Here's how to get started: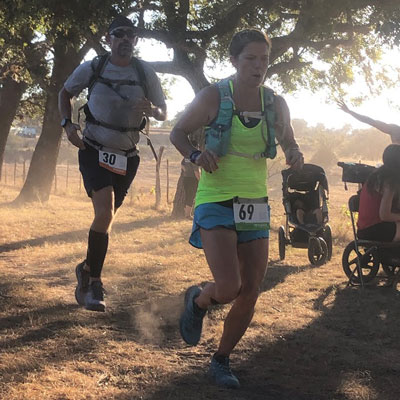 View the list of 2021 races on the Ragnar Relay site to learn about existing trail locations (trail must have glamping sites to be considered).
Find a trail that you would like to run and click here to email an ALS TDI team member.
Want to start a Ragnar for Research race by you?
Click here
to contact us about expanding our program.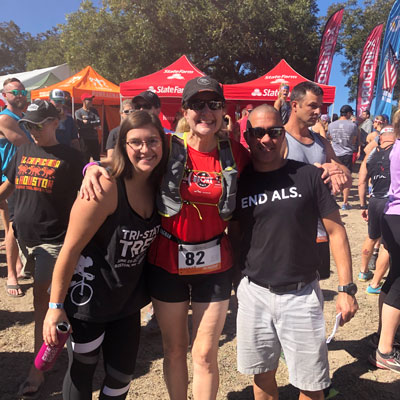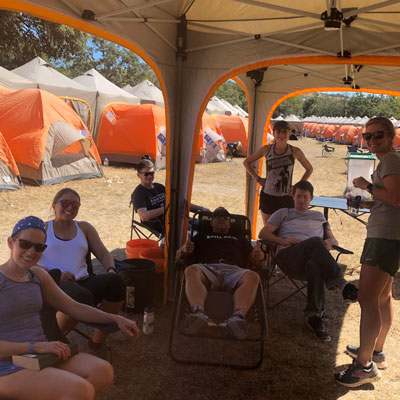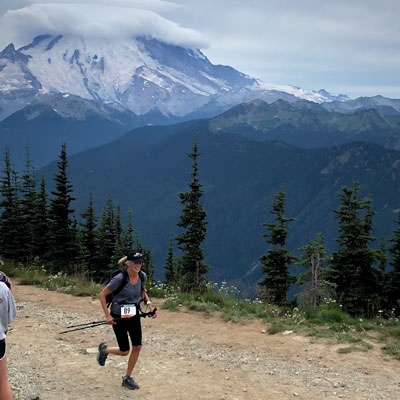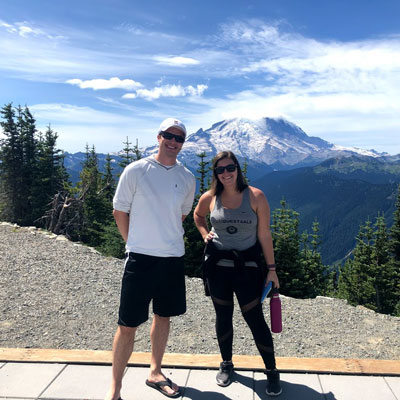 "ALS TDI made sure we had absolutely everything we needed while managing a super close relationship with all of us. Would absolutely love to do another race with them." – 2019 Ragnar for Research runner
Interested but can't make it this year?
Subscribe to our newsletter
to receive updates about other upcoming Ragnar for Research events.
"Each of them (ALS TDI staff) in their own way and combined efforts made the weekend spectacular!!! They really went above and beyond!!! I love them all!" – 2019 Ragnar for Research runner