Ride from the Heavenly Heights of Utah to the Infernal Heat of Las Vegas in this year's annual Saints to Sinners Bike Relay!
July 29 & 30, 2016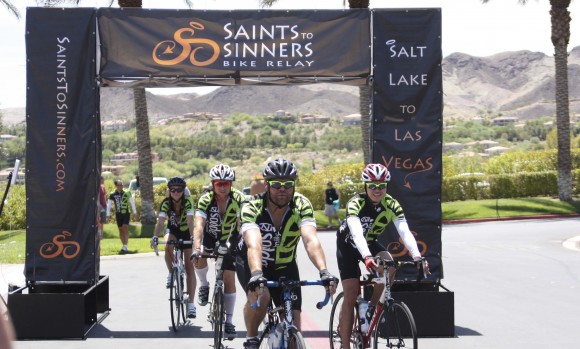 Teams will ride non-stop (relay style) from Salt Lake - through the night - until they arrive at Lake Las Vegas the next morning!
Take a few minutes to find out more about this year's race at www.saintstosinners.com.



Donate $75 to ALS Research in honor of the 75th Anniversary of Lou Gehrig's Farewell speech at Yankee Stadium.
_________________________________________________________________________
Why We Ride
The Saints to Sinners Bike Relay was started in 2009 and dedicated to Ron Frandsen and his fight against ALS. Ron was a loving man who always enjoyed being active and being outdoors. His upbeat attitude was always present and he was never heard complaining. He exemplified Lou Gehrig's phrase, "The Luckiest Man", and was always grateful for everything in his life. He ultimately passed due to complications associated with ALS but ALS didn't beat him. He lived his life on his terms and stayed possitive until the very end. He is greatly missed and his life is an example to us all.
Ronald Frandsen
1945 - 2010