First Responders Unite to End ALS
Arrest and Extinguish ALS is a fundraising and awareness campaign started by two first responders with ALS -- Lee, MA Chief of Police, Jeffery Roosa and former Deputy Chief of the Pittsfield, MA Fire Department, Michael Polidoro. Both men have dedicated their lives in service of others, and since being diagnosed with ALS, they have been overwhelmed by the outpouring of support from their colleagues and local community. They are now hoping to harness this support to raise awareness and funds for ALS research.
Jeff and Mike are challenging first responders across the country to get involved by hosting an ALS Arrest & Extinguish fundraiser in their local area to benefit the ALS Therapy Development Institute (ALS TDI).
Arrest And Extinguish Events
The inaugural Arrest and Extinguish event will be held on May 18th at Tanglewood in Lenox, MA. This event will invite first responders from in and around the Massachusetts to form teams, fundraise, and compete in a tug-of-war competition. A prize will be awarded to the team that receives the most donations. The team that wins the tug-of-war competition will go on to compete at the Firefighter Combat Challenge in June.
Community members are encouraged to donate to their favorite team and cheer them on at the May 18 tug-of-war event at Tanglewood!
Click the button below to view event details, register a team, or make a donation.
Funds from the Arrest and Extinguish ALS campaign support the ALS Therapy Development Institute (ALS TDI). ALS TDI is the world's first and largest nonprofit biotech focused 100 percent on ALS research. Led by people with ALS and drug development experts, we understand the urgent need to slow and stop this disease.
Start Your Own Arrest & Extinguish ALS Event
To learn more and start an Arrest & Extinguish ALS event in your area, email us at events@als.net.
Inspiration Behind Arrest & Extinguish
Michael Polidoro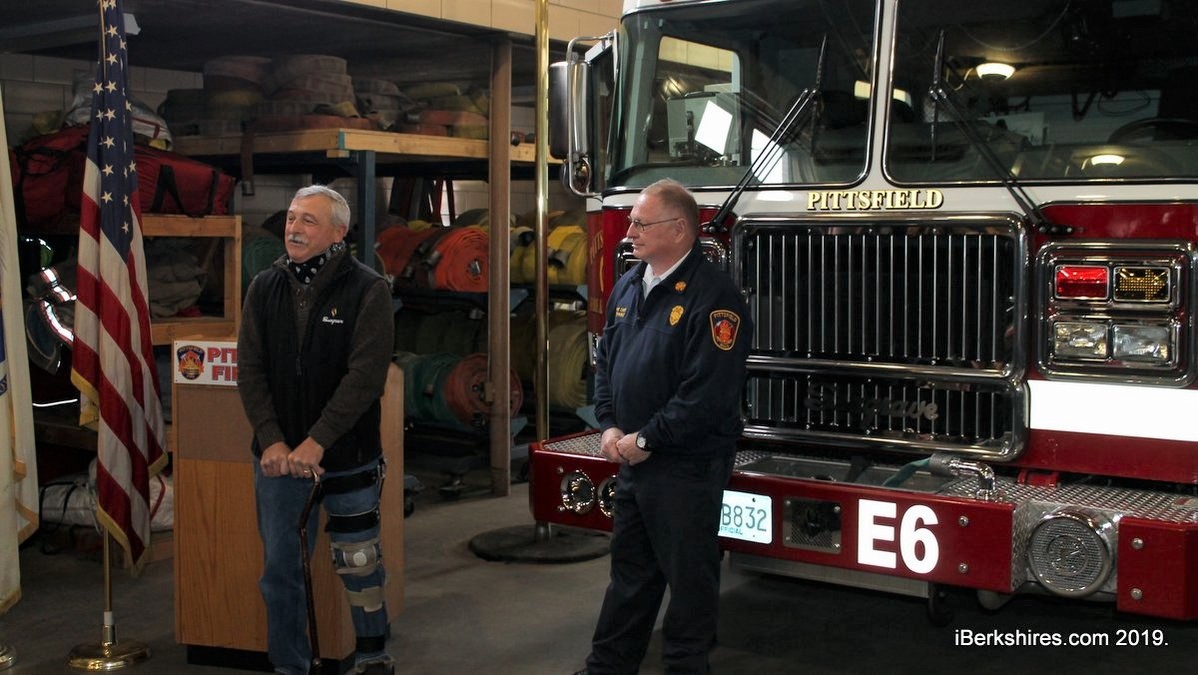 Michael (Mike) Polidoro, affectionately known as "Iron Mike" by his friends and colleagues, served in the Pittsfield Fire Department for 28 years. As his nickname suggests, Mike is a force to be reckoned with. He has led a remarkable career in his department, responding to countless natural and manmade disasters. He assisted in the aftermath of 9/11 and Hurricane Katrina as a member of the FEMA Urban Search and Rescue Massachusetts Task Force 1 Team based in Beverly, Massachusetts. He was also an active member of the Massachusetts Hazardous Materials Response Program from its inception until his early retirement as a responder, an advisor and instructor through the program office.
However, seven years ago, he started noticing ALS symptoms. He now walks with a cane, has a brace on his leg and sadly had to retire from the department in 2016. "I truly enjoyed being in the fire service and what it did for me," Mike reflects fondly. His firefighter community remains tremendously supportive, recently dedicating a new fire engine in his name - Poly's Pride.
Mike now continues his heroic efforts in a new way, through a Pittsfield ALS support group he started in which people living with ALS can come to talk, debate, learn and support one another. "It's good to talk…even if we don't agree on everything," Mike laughs. He considers himself blessed that his ALS progression has been slow, but many people he has met through the ALS community have not been as fortunate. Mike has been heartbroken watching friends deteriorate quickly and pass away from this insidious disease. He and his firefighter colleagues are determined to Arrest and Extinguish ALS to help move the needle in research towards effective treatments.
Jeffery Roosa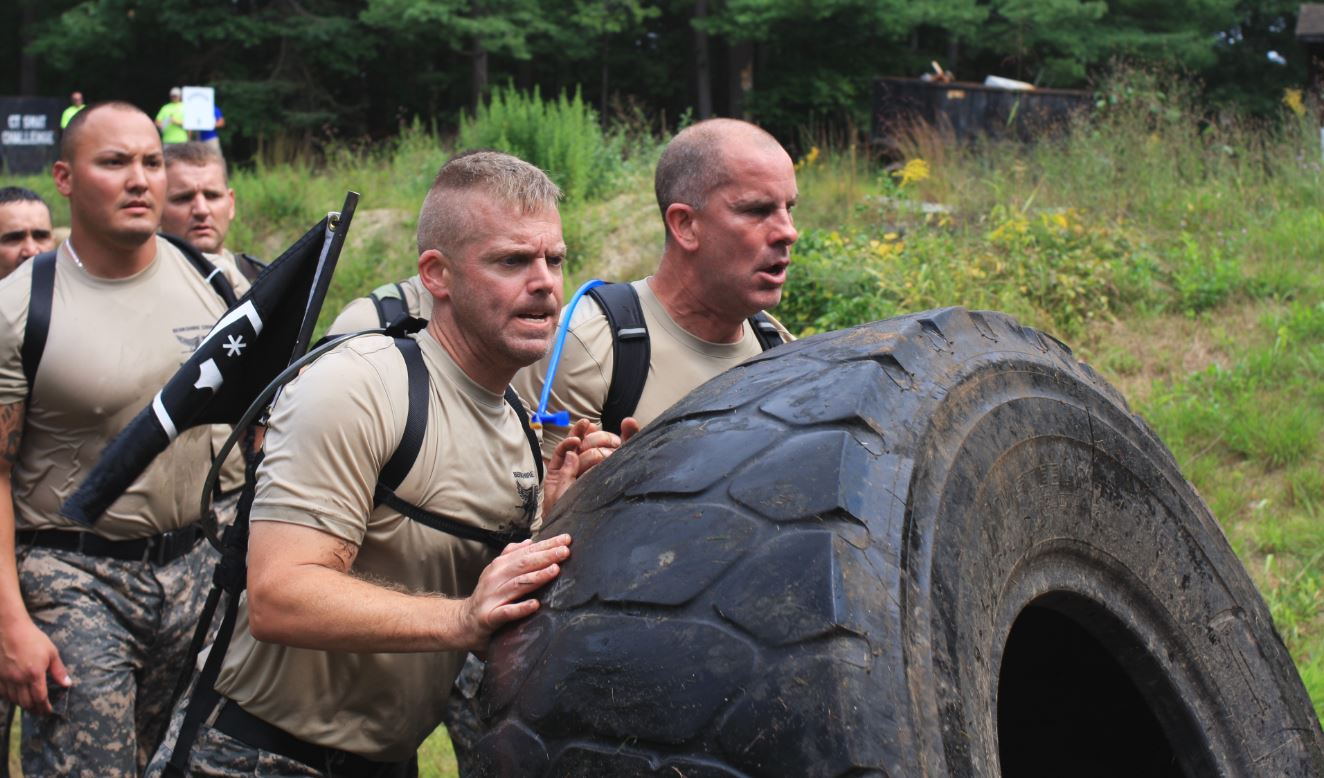 When the Town of Lee, Massachusetts Police Department participated in the ALS Ice Bucket Challenge in August 2014, they never imagined that they would be hit so close to home just 3 years later. Chief of Police, Jeffrey (Jeff) Roosa was diagnosed with ALS in September 2017. Jeff was born and raised in Lee, joining the Police Department 2001, after serving as a Police Officer in the Town of Sheffield from 1996 until 2001. Before being appointed to chief of the Lee department in 2013. During his 23 year career he served on the Counties regional Special Response Team for 16 of those years. While a member and eventually a team leader on this team he proudly competed in 1 international and 3 national SWAT competitions. Not only this, but he ran his first marathon, in 2009. He was fit and in shape.
It was on father's day 2016 that Jeff noticed something was wrong when his running time was slower than expected and his leg muscles started cramping and twitching while riding his bike. When he saw his doctor he was assured, "it's just nerves" - nothing to worry about. After several more visits with specialists he finally got his diagnosis – ALS. Although he was left completely devastated, he considers himself fortunate to be surrounded by his incredible community.
Jeff's friends and neighbors have relied on him to keep them safe over the past 20 plus years as a police officer, now they are stepping up to help him by raising awareness and funds for ALS research. "You can't beat the Town of Lee for support," Jeff says emphatically. He is hoping to see the same supportive enthusiasm from cities and towns around the country as Arrest and Extinguish ALS takes off with police and fire departments challenging one another to compete in physical challenges in support of their friends and neighbors living with ALS.